Coorong Tour Options
Tours in the Coorong
Coorong Wildlife Tours
Seabirds & Seals
Our signature tour on the Coorong with emphasis on adventure
Get close up and personal with the beauty of the Coorong on our picturesque ½ day trip from Long Pt jetty to the Tauwitchere Barrage.  This is where the freshwater lakes are separated from the salt water of the Coorong.  Enjoy a scenic boat ride and observe the birds wheeling overhead, meet the pelicans and observe migratory waders in their natural habitat.
See the seals lazing on the barrage structures before enjoying a gourmet morning tea at the foot of some amazing sandhills. Skipper Glen will provide an informative commentary and answer all of your questions.
Coorong National Park Tour
Sandhill Explorer
For the more adventurous traveler
A short boat ride to The Needles Island arriving at a shallow sandy bay and scaling one of the tallest sandhills of the Coorong.  At the top marvel at the stunning vista of the Coorong and then turn to view the waves crashing on the ocean beach of the Younghusband Peninsula. Observe animal tracks on the shore and spot an emu or kangaroo while climbing a magnificent sandhill.
Spectacular for a happy snap or professional photography or spending some quiet time exploring and contemplating nature at its best. Or imagine a romantic sunset proposal to that special someone in your life. (by request, special pricing on inquiry)
Coorong Seafood Tour
Behind the Scenes Factory Tour & Tastings
A family friendly experience for all ages
Award winning Coorong Wild Seafood hosts Glen and Tracy Hill give you a behind the scenes insight into how our regional delicacy is caught and processed.  Includes a tour of the processing factory, a filleting demonstration as well as tempting you with tastings of their products.  Learn about the history of their business, the local fishing industry and learn some cooking tips.
Coorong Wild Seafood have been featured on many television food and travel shows. Tours available any day except Tuesday and Thursday. 24 hours notice required.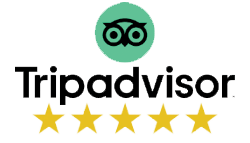 5 Star South Australian Tour
"Glen is friendly, deeply knowledgeable and a wonderful guide. He sees things in the landscape I wouldn't have picked up on myself (from the smallest of migratory birds to the emus making their way up the sandhill). Glen also provided an understanding of the everchanging nature of the Coorong as part of a larger ecosystem."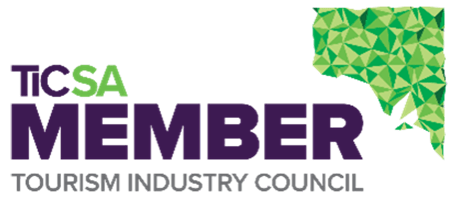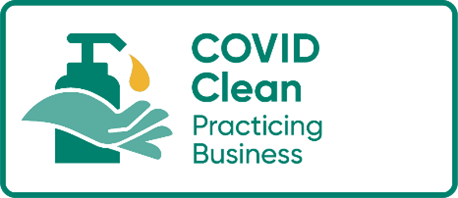 Coorong Wildside Tours other Tour Options
Bookings are essential to avoid disappointment
We have many other experiences please ring so that we can personalise your visit.
Add any of these to our signature tours and get the full Coorong Wildside experience or These can be stand-alone tours.
Prices are available upon inquiry and dependent on size of group and options chosen.
GROUP LUNCH minimum of 4
A personalised menu is curated for you.
Seafood items choose from:
Our signature Panko and Parmesan crumbed Coorong mullet
Smoked mullet on water crackers with lemony cream cheese
Thai fish cakes made with our Delicious award-winning Carp
Crispy Salt and pepper carp strips – as featured on South Aussie with Cosi
Smoked mullet dip with crackers and crudités
Ceviche – fresh fish of the day marinated in olive oil and lemon juice with cucumber, capsicum and red onion garnished with coriander, pepper and salt
Fish sliders – grilled fresh fish of the day in a warm mini brioche roll with Beerenberg tartare and fresh lettuce
Fish tacos – grilled fresh fish of the day with citrus coleslaw and avocado crema in a soft taco
COOKING CLASS
Any of these dishes and more can be included in a cooking class. Get the tips and tricks from the people who catch the fish.  We also have chefs who are designing dishes for us, recipes coming soon.
SMOKE YOUR OWN FISH
Glen will give you an overview of the sprinkle method of smoking Coorong Mullet.   Your fish will cook while you are having lunch and then see if you can get them home without scoffing the lot
DECKY FOR A DAY
Try fishing with Glen and experience being a commercial fisherman. Give us a ring to discuss this experience of a lifetime. Maximum of 2
COORONG YOUR WAY
Charter us for a tour tailored to your interests
Photography
Bird Watching
Kayaking – drop off or pick up
Crossing the Coorong at Parnka to the ocean Beach
Narrung Narrows
Murray Mouth/Goolwa
A full day $1500 (Min 6 hours/max 7 people)
(includes morning tea and bottled water & lunch)
Location
54 Yumali Road
Meningie SA 5264
Email Us
info@coorongwildsidetours.com.au
Contact Coorong Wildside Tours
Full refund for cancellations up to 48 hours prior to departure. A $10 booking fee will be deducted for all other bookings.